| | | |
| --- | --- | --- |
| Updated 22 Feb 2015 | Planning permission | |
<!==================================================>
Poole Council's Blunder
How was this ever permitted??
Poole Council gave planning permission to this eyesore in Feb 2014. Ten months later, this "semi-bungalow" had ruined the local skyline, overpowering the bungalow next door. It looks like the Vertical Assembly Building at Cape Canaveral. Can this building be said to "respect the character and appearance of the surrounding houses" or "prevent loss of daylight"?. Its bird-unfriendly too.
What is this that cometh, This structure built of brick That hurteth as an eye-sore, And burneth to the quick? It cometh uninvited, Behind our grassy knoll And, looming o'er the beech hedge Casts shadows on its soul.
Look what they did to our skyline!

The bungalow on the right (built in 1963) has been overwhelmed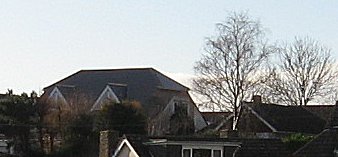 The sun is blocked by Colditz Castle next door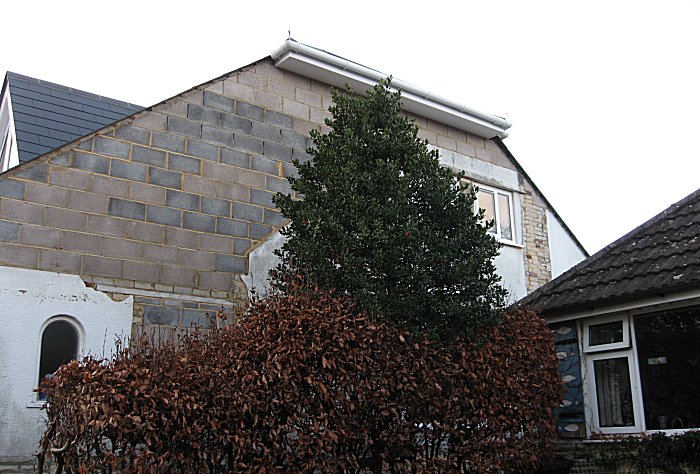 The last straw - antibird spikes on the roof

Formatted, hyperlinked, hand-coded, and copyright © 2014, . All Rights Reserved.